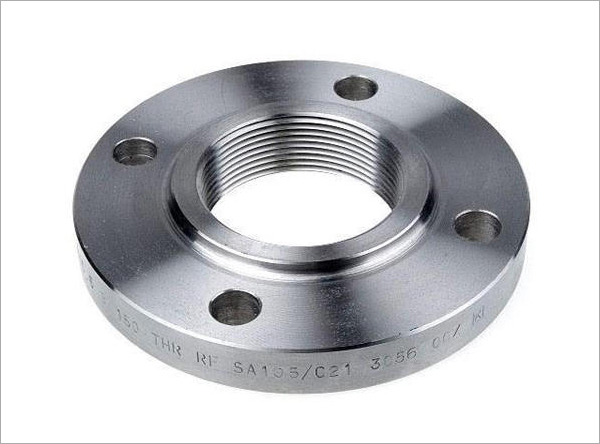 Send Enquiry
ANSI B 16.5, ASME B 16.47 Incoloy Socket Weld Flange, of ASTM A182 Incoloy 825 Socket Weld Flanges, Exporter of Incoloy 800HT Raised Face Socket Weld Flanges, MSS SP44 Incoloy UNS N08800 ANSI 150 Socket Weld Flanges Stockiest.
of Incoloy 800/800H Socket Weld Flange, Incoloy 825 Socket Weld Flange Supplier, Incoloy 800HT Socket Weld Flanges Exporter, Incoloy 825 DIN 2642 Socket Weld Flanges in India.
Incoloy UNS N09925 Flange, Incoloy Alloy Flanges, 800HT Incoloy Pipe Flanges, Stockist of Incoloy 800H Weld Neck Flanges, 825 (2.4858) Alloy Weld Neck Flanges Dealer in India, Incoloy UNS N08810 Flange, Global Supplier of Incoloy 800 (2.4958) Weld Neck Flange
Kobs India has built a strong reputation in the industry with its amazing product line and outstanding customer service. We give preference to quality and reliability of our products. We make use of premium resources and machinery in the manufacturing process to make sure that all our products meet international standards. We are manufacturers, suppliers and exporters of Incoloy Flanges that are made with caution and care, to offer you the most precision made flanges.
Incoloy Weld Neck Flanges are alloyed with Nickel and Chromium giving them additional vigour and corrosion resistance and resistance to carburization, also it preserves its stability at oddly higher temperatures.
Incoloy Slip On Flanges Manufacturer, Incoloy Slip On Flanges Manufacturers, Incoloy Slip On Flanges Suppliers, Incoloy Slip On Flanges Exporters, Incoloy Slip On Flanges Stockists.
Incoloy Slip On Flanges in Mumbai, Incoloy Slip On Flanges Manufacturers in Mumbai, Incoloy Slip On Flanges Suppliers in Mumbai, Incoloy Slip On Flanges Exporters in Mumbai, Incoloy Slip On Flanges Stockists in Mumbai.
Incoloy Slip On Flanges in India, Incoloy Slip On Flanges Manufacturers in India, Incoloy Slip On Flanges Suppliers in India, Incoloy Slip On Flanges Exporters in India, Incoloy Slip On Flanges Stockists in India.
Manufacturing Process :
The manufacturing process of flange mainly is divided into forging, casting, cutting and rolling. .
The casting and forging flanges have advantages that the blanks of them have accurate shape, size and low costs and only need simple process. But forging flanges have manufacturing defects such as blowholes, cracks, etc and have not very smooth internal organization streamline. The obvious advantages of forging flanges are that they can be forged in various shapes and they have low costs. .
Forging flanges generally have lower carbon content than the casting flanges and are not easy to rust. They have smooth streamline, uniform internal organization, and better mechanical performance than that of casting flanges. There are no defects, such as blowholes and cracks existing in the casting flanges. Forging flanges are able to withstand higher shear and drawing forces than casting flanges. However, if adopting improper forging process, it will also cause appearance of large, uneven grains and solidification cracking phenomenon, resulting in higher cost than the casting flanges. .
We can distinguish between the casting flanges and forging flanges from the different production process. To take the centrifugal flange as an example, it is a kind of casting flange. Centrifugal flanges are produced by a precision casting method, which makes the flanges' organization smaller than those commonly produced by sand casting and improves the quality of flanges, making fewer occurrences of loose tissue, pore, sand hole etc.
Cutting process refers to producing flanges by directly cutting a round plate with the inner diameter, outer diameter and thickness which can be further processed later from the middle plate, and then processing the bolt hole and waterline. The maximum diameter of such flanges is limited by the width of the middle plate.
Cutting process refers to producing flanges by cutting stripes from the middle plate and then rolling them into round shape. This process is mainly used for the production of large flange. After the rolling process, weld and then flatten the round shape, and finally process the serrated spiral finish and bolt hole.
B16.5 ASTM A182 Socket Weld Flange, Fusion Bonded Epoxy Coating, EN 1092-2 PN16 Socket Weld Flange, ASME B16.5 Dual Incoloy Socket Weld Flange, ANSI B16.5 Class 150 Flat Face Socket Weld Flange, Incoloy 800HT/825 30 Inch Socket Weld Flange Stockiest.
Standards Specification:
Size : 1/2" to 48"
Specifications : ASTM A182
Rating: 150#, 300#, 600 (2.4640)#, 900#, 1500#, 2500#,
Product Usage & Application :
Useful in Paper & Pulp Companies
Useful in High Pressure Applications
Useful in Oil and Gas Industry
Useful in Chemical Refinery
Useful in Pipeline
Useful in High Temperature Application
Useful in Water Pipe Line
Useful in Nuclear Power Plants
Useful in Food Processing and Dairy Industries
Useful in Boiler & Heat Exchangers
Packing :
Packing is quite important especially in a case of international shipments in which consignment pass through various channels to reach the ultimate destination, so we put special concern regarding packaging.
We pack our goods in numerous ways based on the products. We pack our products in multiple ways, such as,

Shrink-wrapped
Carton boxes
Wooden pallets
Wooden boxes
Wooden crates
Why Choose Us :
You can get the perfect material according to your requirement at the least possible price.
We also offer Reworks, FOB, CFR, CIF, and door to door delivery prices. We suggest you to do deal for shipping which will be quite economical.
The materials we provide are completely verifiable, right from raw material test certificate to the final dimensional statement.(Reports will show on requirement)
e guarantee to give a response within 24hours(usually in the same hour)
You can get stock alternatives, mill deliveries with minimizing manufacturing time.
We are fully dedicated to our customers. If it will not possible to meet your requirements after examining all options, we will not mislead you by making false promises which will create good customer relations.
Tests we carry out (including both Destructive and Non-Destructive) :
Positive material recognition
Mechanical examining like tensile, Elongation and reduction of area.
Large-scale test
Chemical examination-Spectro analysis
Firmness test
Pitting protection test
Small tests
X-ray test
Impact analysis
Eddy current examining
Hydrostatic analysis
Prompt test